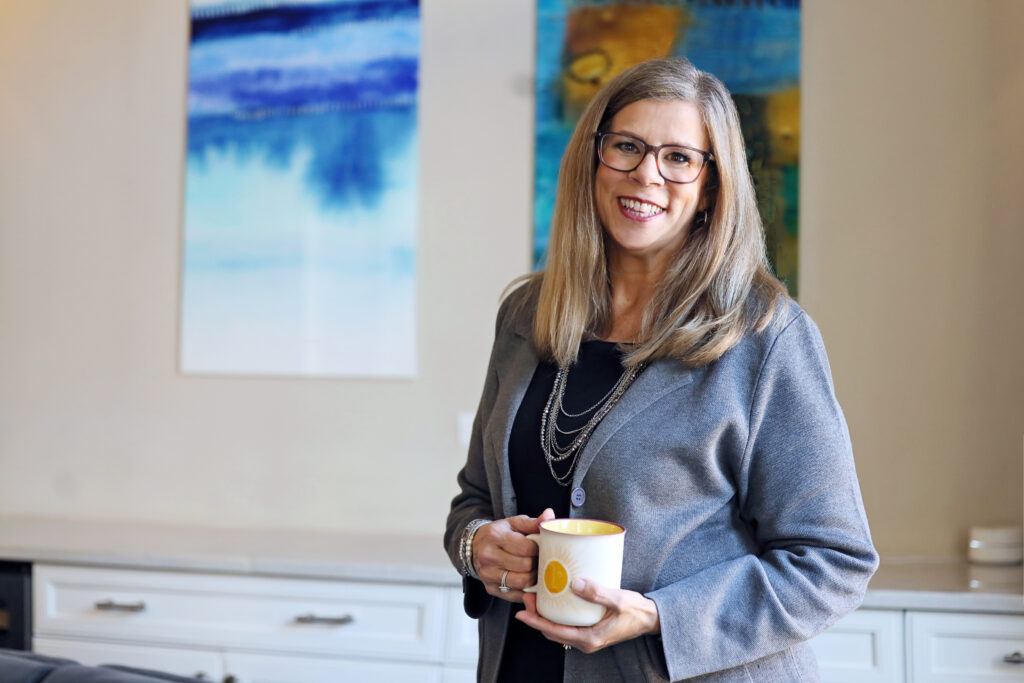 About Cindy
How did Cindy end up writing copy and content for personal and business development coaches and creators? One word at a time…or in her case, one cup at a time!
If you haven't guessed, Cindy loves her coffee! Although she prefers it black, she does indulge in an occasional FANCY coffee!
Cindy and her husband split time between Pittsburgh, PA and Atlanta, GA. Pittsburgh has been home for most of her life. She has two daughters, four stepchildren, and eleven grandchildren. (Yes, she is way too young to have so many grandchildren!) Cindy's side-kick is an 11-year-old Westie-mix, Callie, who was adopted from a local shelter several years ago.
Most of her career has been spent in the real estate industry as a full-time agent, real estate trainer, mentor for new agents, and she helped to start a non-profit that built new homes and modified existing homes for people with disabilities.
Starting her Certified Virtual Expert® career as a real estate support virtual assistant led her to create content for real estate agents. She rekindled her passion for her love of writing.
Realizing she could help more entrepreneurs grow their businesses by opening up the industries she served, Cindy excitedly created Your Cup of Copy. As a former trainer and personal development advocate, it was a perfect fit to work with personal and business development coaches and trainers.
Cindy is also a coach for the Expert VA Training program, assisting others in creating their own Certified Virtual Expert® businesses.
Believing that education is the key to success, Cindy is continually seeking educational opportunities through courses and webinars. She holds the following designation:
Certified Direct-Response Copywriting Specialist
Get Seen Be Heard Certified Virtual Assistant
She's LinkedUp Certified Virtual Assistant
Certified Virtual Expert®
ePro®
Internet Marketing Specialist
Dotloop Certified Trainer
Schedule a free coffee chat today to see how Your Cup of Copy can help you with your copy and content needs.